Skip to main content
Formic Acid
Methanoic Acid
Reach Registration

:
01-2119491174-37-XXXX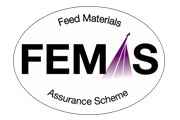 Following successful assessment and certification we are proud to announce that our Formic Acid is now FEMAS assured. 
Formic acid is a naturally occurring, colourless liquid with a strong, pungent odour. Possessing excellent anti-bacterial properties, the majority of formic acid used worldwide is within the agriculture sector. Here, it is used as an additive in animal feed and harvested silage where, in silage, it works to provide antibacterial protection as well as to support fermentation at lower temperatures. This reduces the time it takes to produce the finished product whilst also preserving the nutritional value of the feed.
FEMAS assured formic acid is also commonly used in the production of fish silage – a liquid product created from fish offcuts which is broken down by the natural enzymes in fish along with the presence of an acid-based additive – in this case, formic acid. The role of formic acid is to both accelerate the breaking down process whilst also preserving the liquid by inhibiting the growth of bacteria allowing the product to be stored for long periods.
Another common industrial use of formic acid is in leather tanning as well as various other textile processing methods including the dyeing and finishing of materials. An incredibly versatile chemical, formic acid is also used in adhesives, corrosion inhibitors, surface agents, antifreeze products, construction materials, paints, inks, plastics and rubber.
Monarch Chemicals can supply your business with various volumes formic acid, providing you with a dependable, competitive and tailored supply service. If you require more information on this product or would like a quote on bulk formic acid, please use the contact forms and a member of our team will answer you shortly.