Skip to main content
Formic Acid
Methanoic Acid
Reach Registration

:
01-2119491174-37-XXXX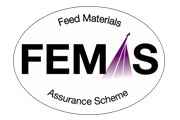 Following successful assessment and certification we are proud to announce that our Formic Acid is now FEMAS assured. 
Formic acid is a naturally occurring, colourless liquid with a strong, pungent odour. Possessing excellent anti-bacterial properties, the majority of formic acid used worldwide is within the agriculture sector.
Formic Acid Uses 
Animal Feed Additive
The majority of formic acid used worldwide is within the agriculture sector. Here, it is used as an additive in animal feed and harvested silage where, in silage, it works to provide antibacterial protection as well as to support fermentation at lower temperatures. This reduces the time it takes to produce the finished product whilst also preserving the nutritional value of the feed.
Cleaning Products
Formic acid provides an alternative to the many traditional acids used in cleaning products, such as phosphoric and citric acid, offering a reduced cost with highly effective descaling capabilities and a low environmental impact. It can be found in de-scalers (kettle, coffee machines, brewery descalers etc), and bathroom cleaners to name a few. 
Fish Silage
Fish silage is a valuable feed input for livestock and fertiliser in crop production. 
The silage consists of minced fish by-products or minced whole fish not suitable for human consumption with an added organic acid for preservation. The formic acid lowers the pH and inhibits mold growth (other acids such as phosphoric acid will only lower the pH so a separate inhibitor, such as propionic acid needs to be added if not using Formic).
Leather Processing
The leather industry uses formic acid for tanning and dye fixing. Tanning is the process of treating animal skins and hides to produce leather, this involves a process which permanently alters the protein structure of skin, making it more durable and less susceptible to decomposition.
Pharmaceuticals
The pharmaceuticals industry uses formic acid in the production of various active pharmaceutical ingredients.
Rubber Industry
Formic acid is used as a coagulant (turn a liquid into a solid or semi solid state) in the rubber industry to shape the product and create different products.
Textile Processing
After an alkaline textile processing step formic acid is added to neutralise the excess of sodium hydroxide and adjust the pH back to neutral. It is used in cotton pre-treatment, bleaching, mercerizing (a process to help fibers absorb more water/dye to increase vibrancy), dyeing and cleaning.
Water Treatment
Formic Acid is used as a pH adjuster to treat wastewater and sewage in water treatment plants. It is a more cost-effective option over phosphoric and sulphuric acid because it degrades in effluents without producing emissions/leaving behind phosphates resulting in a reduction of waste-water charges.
Other uses for formic acid include use in adhesives, corrosion inhibitors, surface agents, antifreeze products, construction materials, paints, inks and plastics.
Buy Formic Acid from a leading UK chemical distributor
Monarch Chemicals can supply your business with various volumes of formic acid, providing you with a dependable, competitive and tailored supply service. If you require more information on this product or would like a quote on bulk formic acid, (Poly, Drum, IBC, tanker) please phone 01795 583333 or alternatively use the contact form and a member of our team be in touch shortly.