Skip to main content
Monopropylene Glycol
MPG, Propane-1,2-Diol, 1,2-Dihydroxypropane 1,2-Propandiol
Reach Registration

:
01-2119456809-23-XXXX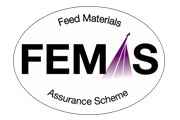 Following successful assessment and certification we are proud to announce that we can offer FEMAS assured Monopropylene glycol.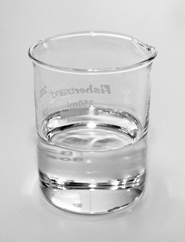 Monopropylene Glycol is a viscous, colourless and odourless organic liquid. Also referred to as Propylene Glycol, Propane-1,2-Diol, PG and MPG, it carries the chemical formula C3H802 and has a number of uses across a variety of different industries and applications. Monarch Chemicals are a leading UK supplier of MPG and can offer USP, Industrial and Feed grades.
Monopropylene Glycol USP
Monopropylene Glycol USP grade has a minimum purity of 99.8%. This grade has a wide number of uses across food, flavourings, pharmaceutical and personal care products. It is used as a 'carrier' in e-cigarette / vape products, delivering the flavour and providing a throat-hit which ex-smokers look for in vape products. It is also used as an emulsifier in cosmetics, humectant in foods and a plasticiser in personal care products such as hand gels and moisturising creams.
Monopropylene Glycol Industrial Grade
Monopropylene Glycol Industrial grade carries a minimum purity of 99.5% and is not suitable for use in food, feed, pharmaceutical or cosmetic applications. It is most commonly used as a coolant or anti-freeze product, where it is often used as a de-icing agent for runways and aircraft along with being used in heat transfer fluids, engine coolants and as a chiller glycol.
Monopropylene Glycol Feed Grade
Monopropylene glycol feed grade from Monarch chemicals is a European produced product and is registered under FEMAS (Feed Materials Assurance Scheme). Tailor made for livestock applications, Monopropylene Glycol (MPG) works to assist in the formation of glucose to rebalance negative energy experienced in dairy cattle, particularly during periods of calving.
MPG can be administered to dairy cows orally via drencher, in conjunction with a robotic system or mixed with feed where it has the added benefit of also enhancing the palatability of animal feeds. It serves as a readily available energy source in ketosis treatment and prevention and has an energy value of 23.6 Mj/Kg.
To find out more about MPG feed grade for livestock nutrition, click here to download the MPG Feed Grade product guide
Leading UK supplier of Monopropylene Glycol
Monarch Chemicals are a leading UK supplier of monoproylene glycol, offering a variety of different bulk volumes including poly, drum, IBC and bulk road tanker. With many years of experience, we are confident that we can provide you with excellent commercial options and service whatever your industry.
If you would like a quote or require further information, including SDS or technical specifications, please use the contact form or call 01795 583333 and a member of our team will be happy to assist.