Skip to main content
Sodium Benzoate
Benzoic of Soda, Sodium Benzoic Acid, Benzoic Acid Sodium Salt
Reach Registration

:
01-2119460683-35-XXXX
Sodium Benzoate is the sodium salt of benzoic acid and commonly referred to as food additive number E211.  In solid form sodium benzoate is a white granular or crystalline powder with a barely perceptible odour.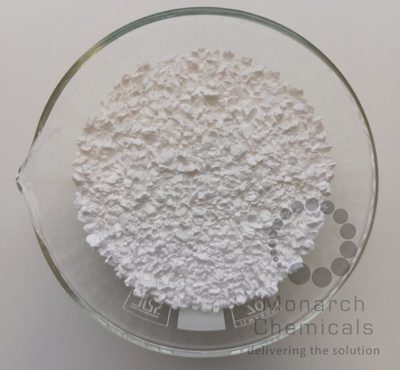 It is a widely accepted preservative possessing excellent anti-fungal properties helping to prevent foods from spoiling and growing harmful bacteria, moulds and funguses. It's antimicrobial properties also make it a key ingredient in many personal care products and cleaning solutions such as baby wipes, hair care products, toothpaste and mouthwash.
Sodium Benzoate (Additive E211) is also common in a wide selection of soft drinks where it acts to increase acidity and enhance flavour.  Other uses in food include inhibiting any change in colour, pH and flavour and helps to maintain freshness.
Sodium benzoate is also quite frequently combined with potassium sorbate in products with a low pH to benefit from the ingredients' interdependent effects against yeast and mould.
Other uses of sodium benzoate include use as an anti-corrosive within anti-freeze solutions and other waterborne systems.
UK Sodium Benzoate Suppliers 
Sodium Benzoate food grade, along with sodium benzoate solution is available from Monarch Chemicals in a variety of bulk pack sizes. To discuss your current requirements or for more information on this product, please contact us and we will be happy to assist.
Packaging options
Bag