Skip to main content
Sodium Bicarbonate
Sodium Hydrogen Carbonate, Bicarbonate of Soda, Baking Soda
Reach Registration

:
01-2119457606-32-XXXX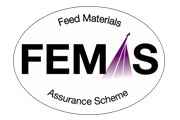 Available from Monarch Chemicals in feed, food and technical grade, sodium bicarbonate, also known as bicarbonate of soda and baking soda) is a white crystalline powder with uses in food manufacture through to pharmaceuticals, solvents and propellants.  
In agriculture and livestock, sodium bicarbonate can be used as a rumen buffer as well as an agent to treat acid indigestion and metabolic acidosis in ruminants. Sodium Bicarbonate is also used as a natural fungicide and to maintain correct pH levels in plant growth.
Other uses include as a leavening agent in baking, in the manufacture of cleaning agents and in the water treatment industry to soften and adjust the pH of water.
Sodium Bicarbonate is available in 25kg bags packed per pallet and we offer the following grades: Feed grade, food grade and technical grade.
Please use the contact form to request a quote or more information on the different grades of product we have available.
Packaging options
Bag