Skip to main content
Caustic Soda Pearl
Sodium Hydroxide Solid
Reach Registration

:
01-2119457892-27-XXXX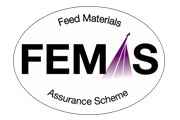 Following successful assessment and certification we are proud to announce that our Caustic Soda Pearl is FEMAS assured. 
Also known as sodium hydroxide or sodium hydrate, caustic soda pearls are small, spherical solids with a barely perceptible odour. Soluble in water, and capable of exothermic reactions, caustic soda pearl lends itself for use across a large number of applications.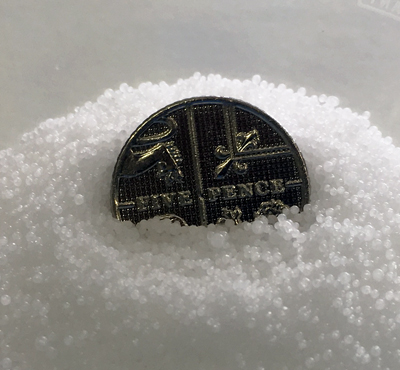 Predominantly used in the paper and pulp industry, caustic soda pearl is also a major component in soap and cleaning products including drain treatments, degreasing agents and oven cleaners. Other areas of use include paints and surface treatments, aluminium production, fuel production and refinery, and is found in a variety of solvents, adhesives and dyes.
Image to the right is of our caustic soda micropearls. The 5p coin has been included to give an indication of pearl size.
Using caustic soda pearl in grain treatment and the production of Soda Grain
Caustic Soda Pearl is also widely used in the agricultural market, and we have a long history of supplying this product for grain treatment and the production of soda grain. Treating grain with caustic soda pearl is a simple, effective means of processing grain for cattle feed. Caustic grain (soda grain) is an alkaline feed stock which is slowly digested in the rumen and aids in promoting stable rumen conditions essential for efficient feed utilisation. 
Our European produced caustic soda is assured to be of a consistent, high quality and can be delivered direct to farm. 
UK distributor of caustic soda pearl
Ready for dispatch, our European produced caustic soda pearl is available in 25kg bags / 49 bags per pallet. If you are looking for a new supplier of caustic soda pearl or require further SDS or technical information please use the contact forms and a member of our team will be happy to help.
Packaging options
Bag