Skip to main content
Propionic Acid
Propanoic Acid, Ethylformic Acid, Methylacetic Acid
Reach Registration

:
01-2119486971-24-XXXX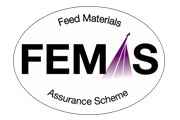 Grain has been successfully preserved using propionic acid for over 40 years. By preserving the grain using propionic acid it will quickly and effectively kill all forms of mould & yeast and maintains the nutritional value. Propionic is suitable for most grain's and pulses, including; wheat, barley, oats, maize, peas, beans and lupins.
Straight Propionic Acid is a simple and cost effective way to preserve grain and has the following benefits:
Protection against expensive losses.
Effective, simple and the most cost efficient way for preserving grain.
Maximum effect against all forms of mould, yeast and mycotoxin.
High energy value - increase milk yield and liveweight gain.
Keeps grain cool.
Product supplied in accordance with the Feed Materials Assurance Scheme (FEMAS).
Typical Preservation Installation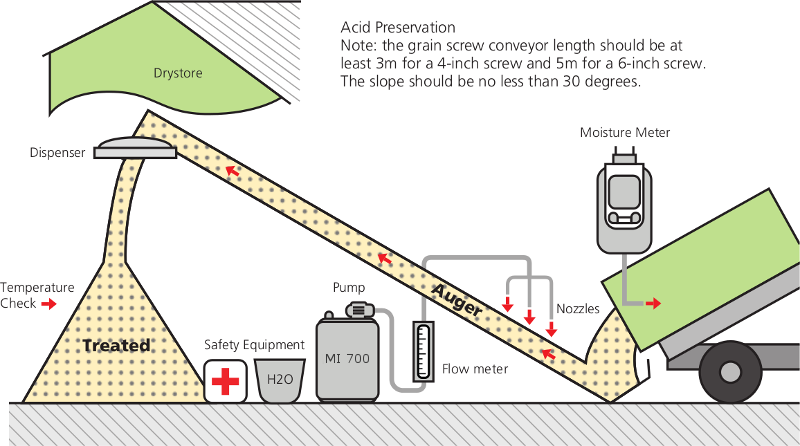 Propionic Acid is an organic acid that naturally occars in the rumen, its purpose is to inhibit moulds, yeast and bacteria.
Read more about our FEMAS products
Disclaimer : In order for the additive to work, you must always follow the recommended dosage rates and ensure the dosing equipment is calibrated correctly prior to use. The use of additives cannot be expected to overcome adverse weather conditions, poor feeding-out procedures, incorrect dosing rates, poor compaction, poor or inadequate sealing and soil or slurry contamination and is therefore not warranted against these poor practices and conditions. If unsure of applications rates or methods, please seek advice.