In this article we take a look at Formic acid, delving beyond the basics to explore the diverse applications and lesser-known insights surrounding this versatile compound.
What is Formic Acid?
Formic acid  is the simplest carboxylic acid with the chemical formula HCOOH. A colourless liquid with pungent odour, it was originally isolated from ants and therefore derives its name from the Latin word 'formica' which, as you may have guessed, translates to 'ant'. It is also widely referred to as methanoic acid, which reflects the name of the parent compound – methane.
Who discovered formic acid?
The discovery of formic acid and its initial isolation from ants is attributed to the English naturalist and botanist John Ray.
In the late 17th century, John Ray conducted experiments in which he distilled a variety of insects, including ants, to investigate their chemical properties. Through these experiments, Ray obtained a liquid with a pungent odour, later identified as formic acid. Ray named the compound "formic acid" based on the Latin word "formica," meaning ant, to reflect its origin.
Ray's work on formic acid laid the foundation for future investigations and the identification of its chemical composition. In later years, French chemist Joseph Louis Gay-Lussac went further to make significant contributions to formic acid research in the 1800s. Gay-Lussac, along with his collaborator Louis Jacques Thénard helped establish formic acid as a distinct chemical compound and laid the foundation for further research and understanding of its properties and applications.
Marcellin Berthelot, a prominent French chemist (in fact, considered by many in the field as one of the greatest chemists of all time) and pioneer in the field of organic chemistry, also made significant contributions to the study of formic acid.
Berthelot conducted extensive research on formic acid and published several influential papers on the subject. He investigated the chemical reactions of formic acid with other compounds and studied how it acted under different conditions. One of his notable achievements was the synthesis of formic acid by the oxidation of glycerol, a process he developed and documented in his research. He is also credited with the discovery and development of synthesis from carbon monoxide – a process similar to what is used today.
Furthermore, Berthelot's work with formic acid extended beyond its chemical properties. He explored its potential as a source of energy and studied its combustion reactions, shedding light on the thermodynamic aspects of formic acid's utilisation.
Berthelot's contributions to the field of organic chemistry, including his research on formic acid, were ground-breaking and greatly influenced the scientific community's understanding of chemical reactions and the properties of various compounds. His work paved the way for further advancements and applications of formic acid in industrial processes, agricultural practices, and other areas.
How is formic acid industrially made?
The majority of the world's formic acid is obtained by a two-step procedure – formation of methyl formate by the carbonylation of methanol, followed by hydrolysis of the ester and rectification of the products to produce formic acid. (Find out more on the S&P Global website here ) In smaller volumes, formic acid is also produced as a by-product in the manufacture of other chemicals such as acetic acid and can also be obtained through steam distillation by heating oxalic acid in anhydrous glycerol.
What is formic acid naturally found in?
Ants: As mentioned before, formic acid is named after ants (Formicidae family) because it was first isolated from the bodies of red ants. Ants produce formic acid as a defence mechanism and to combat pathogens.


Bees: Formic acid is also found in honeybees (Apis mellifera) and other related species. Bees produce formic acid as a component of their venom, which they use for defence.


Stinging Nettles: Formic acid is present in the stinging hairs (trichomes) of stinging nettles (Urtica dioica). When these hairs come into contact with skin, they release a cocktail containing formic acid, causing a stinging sensation.


Plants: Some plants produce formic acid as a natural byproduct of their metabolic processes. It can be found in varying concentrations in fruits, including strawberries, raspberries, and pineapples, as well as in certain vegetables.
What is formic acid used for?


Preservative and antibacterial agent: Formic acid is used as a preservative in various products, such as animal feed, silage (including fish silage), and grain. It helps prevent the growth of bacteria and fungi, thus extending the shelf life of these products.


Leather industry: Formic acid is used in the leather industry for tanning and dyeing processes. It helps in the removal of unwanted substances from the raw hides, making them suitable for further processing and improving the quality of the leather.


Textile industry: Formic acid is utilised in textile dyeing and finishing processes. It acts as a reducing agent, fixing dyes to the fabric and improving colour fastness.


Rubber industry: Formic acid serves as a coagulating agent in latex manufacturing processes, allowing it to solidify and form rubber sheets.


Cleaning and disinfecting agent: Due to its antimicrobial properties, formic acid is used in a range of household cleaning and disinfecting products. It is employed in formulations for cleaning agents, sanitisers, and disinfectants. It is also an excellent descaling agent for removing mineral deposits, such as limescale, from various surfaces.


Water Treatment: Formic acid is utilised as a pH adjuster to treat wastewater and sewage in water treatment plants.


Oil and gas industry: Formic acid is employed in the oil and gas industry for the stimulation of oil wells. It is used as an additive in acidification treatments to dissolve mineral deposits and enhance the productivity of oil wells.


Agricultural applications: Formic acid is used in agriculture as a pesticide and herbicide. It is employed to control pests and weeds in crops and to inhibit the growth of unwanted vegetation.


Pharmaceutical and chemical synthesis: Formic acid is used as a reagent or catalyst in various chemical reactions and organic synthesis processes. It is involved in the production of pharmaceuticals, dyes, perfumes, and other chemical compounds.


Electroplating: Formic acid is employed in electroplating processes as a component of electrolyte solutions. It helps in the deposition of metal coatings on surfaces during electroplating.


Animal feed additive: Formic acid is added to animal feed as an acidifier, which helps improve digestion and nutrient absorption in livestock, poultry, and aquaculture.


Wood and paper industries: Formic acid is used in the wood and paper industries for various purposes, including wood delignification (the process of extracting lignin from plant sources), pulp bleaching, and pH adjustment in papermaking processes.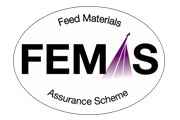 UK formic acid supplier 
Are you looking for a UK formic acid supplier and distributor? At Monarch Chemicals we have a long history of supplying bulk packed formic acid to various industries nationwide. From FEMAS assured material to offering formic acid in a range of concentrations and pack sizes we are well equipped to supply your business with the chemicals you need, when you need them. For more information on buying formic acid from us to discuss specifications or safety data please head over to our formic acid product page for more to details and to submit an enquiry.