Skip to main content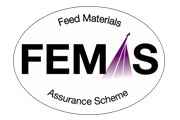 Maximum grain protection with ProSid™ MI 700
ProSid™ MI 700 is a patented innovative new product with a unique formulation that inhibits the growth of molds and yeasts and minimizes the risk of mycotoxin-formation during grain storage. It is highly effective against molds and yeasts, but evaporates much slower than other mold inhibitors currently on the market, due to propionic acid glycerol esters. With less evaporation, ProSid™ MI 700 has a longer lasting effect.
ProSid™ MI 700 offers:
Maximum protection from all forms of molds and yeasts
Preservation of nutritional value and taste
Reduction of mycotoxin-formation from molds and yeasts
Longer lasting effectiveness thanks to the innovative esterifying technology
Safe & unique, patented non-ADR formula
No specific adaptation of dosage equipment needed
Product supplied in accordance with the Feed Materials Assurance Scheme (FEMAS).
What is ProSid™ MI 700?
Product Composition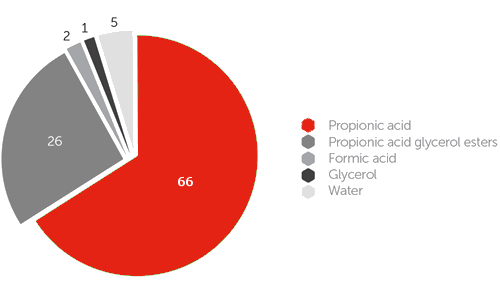 The diagram shows the composition of the active substances in ProSid™ MI 700. The product is highly concentrated, making it very affordable.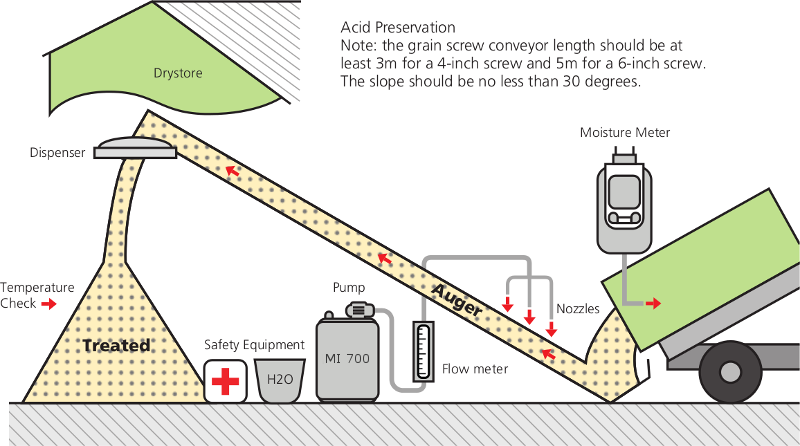 Maximum Efficiency
With it's unique formulation, ProSid™ MI 700 is effective against mold and yeast growth for months longer than other products currently available.
Recover of ProSid™ MI 700 vs Propionic Acid. Pauly, 2012.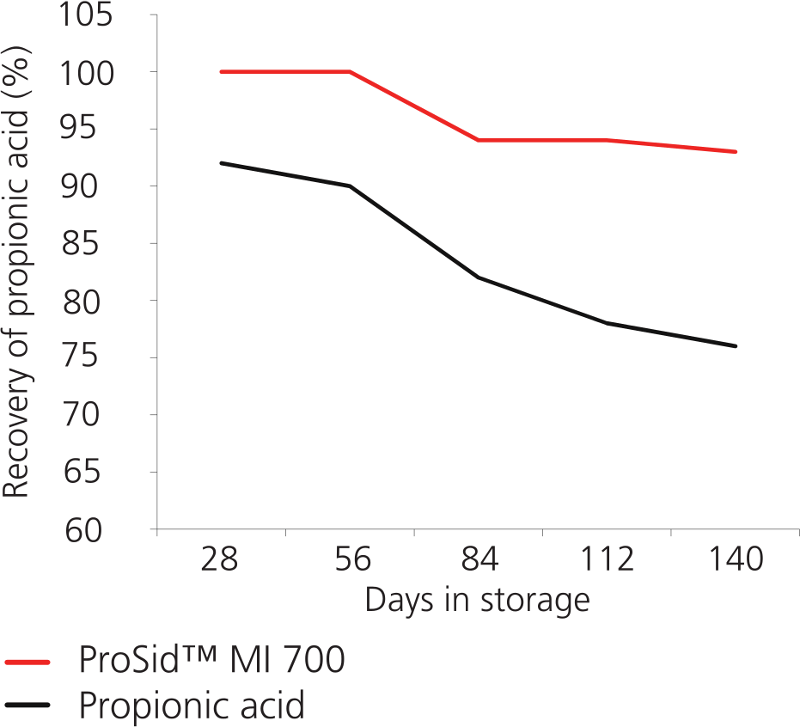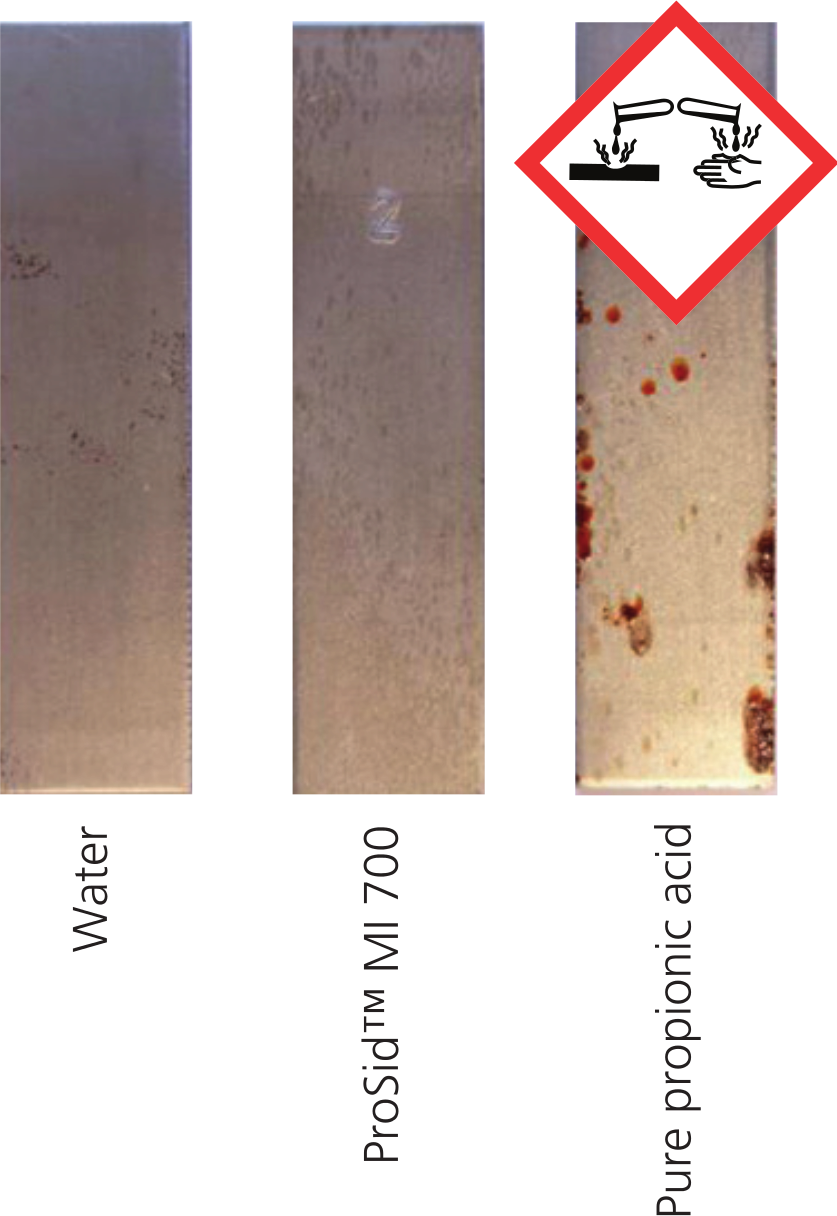 The glycerol ester method: mould inhibition at its finest - ProSid™ MI 700
Propionic acid is at the core of virtually every established mould inhibitor for grains in the market. Esterifying propionic acid with glycerol creates a molecule that is non-corrosive and that removes the pungent smell of propionic acid with great reliability. Glycerol esters of propionic acid have less evaporation compared to pure propionic acid. This ensures a long-lasting effect of the product in your grains during storage.
Download ProSidTM MI 700 Brochure
Download ProSidTM MI 700 Usage Guide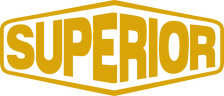 ProSid™ MI 700 is the only product approved by Superior Machines for use in conjunction with their equipment.
Disclaimer : In order for the additive to work, you must always follow the recommended dosage rates and ensure the dosing equipment is calibrated correctly prior to use. The use of additives cannot be expected to overcome adverse weather conditions, poor feeding-out procedures, incorrect dosing rates, poor compaction, poor or inadequate sealing and soil or slurry contamination and is therefore not warranted against these poor practices and conditions. If unsure of applications rates or methods, please seek advice.