Skip to main content
Agriculture, Feed & Horticulture
Agriculture, Feed & Horticulture
Monarch Chemicals play an important role in the agriculture and animal feed industry. We understand the intricacies of the market and respond quickly to the fluctuating trends surrounding additives and preservatives in order to provide a pro-active and dependable service whatever the levels of consumption.
In addition to this, innovation plays a key role in the work we do. In 2015 we launched a new range of performance additives in collaboration with a leading European producer based in Sweden; Perstorp. These products improve grain preservation, quality and nutritional value and are now well established throughout mainland Europe.
For our full list of chemicals we supply to the agriculture, feed and horticulture markets please click here to download our agriculture product list.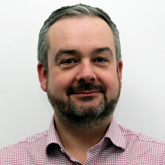 For all agricultural enquiries please contact our nationwide agricultural manager.
Robin George 
T:  07711 009069