Skip to main content

Essentially silage is 'pickled' grass and the main cost effective feed for ruminants. Silage is usually made from grass crops, including maize, whole-crop and other cereals. It is a nutritious feed for livestock, because the process retains valuable nutrients.
Properly ensiling feed, under the right conditions, preserves a high energy and protein content and inhibits unwanted microorganisms such as Clostridia and yeast. Perstorp's ProMyr™ silage additives help to ensure a good start to the ensiling process and to produce a storage stable feed.
Perstorp's silage additives improve your bottom line result by reducing dry matter losses, retaining natural feed value which will improve milk yield and quality whilst increasing live weight gain.
Retaining feed value
Reducing dry matter losses
Improving the hygienic quality
Giving a more palatable feed
Prevents secondary fermentation
ProMyr™ Silage Plus 
Find out more or request a quote
ProMyr™ Silage 
Find out more or request a quote
Dry matter losses in silage (27% DM)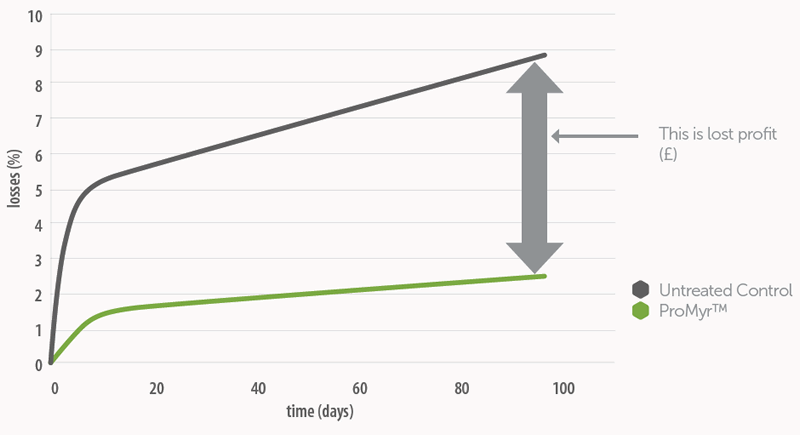 Additive Performance Guide