Skip to main content
You can crimp cereal and legumes - Wheat, Barley, Oats, Maize, Peas & Beans.
Advantages of Crimping

Cereals can be harvested early to maximise full nutritional values and enable early establishment of follow on crops.
Cereals reach their maximum nutritional value when harvested between 35-45% moisture levels.
Undesired micro-organisms, yeast and mould are controlled by the oxygen free environment.
Crimped cereals require no expensive drying.
Makes harvesting less weather dependent.
Crimped cereals are less dusty than dry grains, providing a more palatable feed.
Reduces dependency for and cost of bought-in feed.
Turns home-grown moist cereals into quality digestible and palatable feed concentrate.
AgriCrimp is a concentrated blend of propionic acid and sodium formate (a salt of formic acid).
Why Use AgriCrimp for crimping?
The high moisture content of cereals lead to dry matter losses - therefore we always recommend the use of AgriCrimp.
The formic content of AgriCrimp reduces pH immediately enabling the natural fermentation process to start. The faster this process starts, aids the reduction of dry matter losses.
The propionic content of AgriCrimp improves aerobic stability (reducing the risks of secondary fermentation) once clamp is opened for feed out.
Reduces the risk mycotoxin contamination which can be harmful.
Cost effective.
Non-corrosive.
Requires no ADR for transport.
Ready to use – no mixing or dilution required.
Available in 1000 litres and 2000 litres.
Application rate
Moisture above 30% (fermentation – ensiling)
Treatment with 4 litres per tonne of AgriCrimp.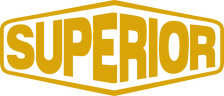 AgrirCrimp is the only product approved by  Superior Machines  for use in conjunction with their equipment.
Disclaimer : In order for the additive to work, you must always follow the recommended dosage rates and ensure the dosing equipment is calibrated correctly prior to use. The use of additives cannot be expected to overcome adverse weather conditions, poor feeding-out procedures, incorrect dosing rates, poor compaction, poor or inadequate sealing and soil or slurry contamination and is therefore not warranted against these poor practices and conditions. If unsure of applications rates or methods, please seek advice.