Skip to main content
Urea
Urea Prills
Reach Registration

:
01-2119463277-33-XXXX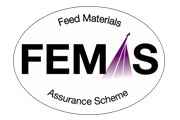 As a convenient source of nitrogen, Urea is commonly used as a fertiliser, where it provides the benefit of offering an extremely high nitrogen content compared to alternative, solid nitrogenous fertilisers. The product is highly soluble in water and therefore often spread just before or during rain or dissolved and distributed via spray or irrigation system.
Urea is also used as an alternative to salt for de-icing applications and as a chemical raw ingredient used in a variety of industrial processes. 
If you require further product information including technical or safety data, or would like a quote, please use the contact form and a member of our team will respond to you shortly.